Your Local mobile opticians covering Essex furthermore, Rayleigh, Southend on sea, Basildon, Chelmsford, Wickford, Canvey Island, Colchester, Harlow & Brentwood.
what our Patients say ABOUT OUR MOBILE EYE TESTS
the only completely mobile opticians in the UK!
I had my eyes tested on there mobile unit recently and it has to be said what wonderful professional service I had and a choice of designer glasses too many too choose from Wendy gave the right opinion ....thank you Wendy....fred is a diamond for helping me . I would highly recommend using templemans for a perfect choice.
As a care manager we have been using Templeman Opticians for many years. Today I used there mobile optical unit and had my own eyes tested. As ever they were friendly, helpful and managed to even help me find a pair of glasses I liked! (Not an easy task). What a wonderful team!!
Excellent service, friendly, helpful staff, lovely people. Loved the new digital varifocals, so pleased with our new glasses ! Very pleased we found Templeman mobile Opticians. Nevermind Specsavers, go to Templemans!!! Also helped reglaze my old frames, very happy with them. Wouldn't go anywhere else now xxx
My husband and I have been using this family run business for a few years now. We both have varifocals and have always been pleased with the glasses and the personal service and advice provided. We will definitely be using them again!
i have known the staff of templemans that visits carehomes i worked for. they remain friendly and very accomodating. today i have tried their mobile unit and the experience is superb. keep up the great work!
I have used Templeman opticians for years now and put my complete faith in them.. my lenses are the best I've ever had and wouldn't have any other type.. cannot fault the advice, the customer service and friendliness I've received over the years from this opticians.. would highly reccomend...
enjoy free home VISITS expert team
A family run independent on site Home Opticians that service to the elderly, housebound & registered accommodation. Furthermore care homes and nursing homes across Essex to Rayleigh, Southend, Basildon, Chelmsford, Canvey Island, Colchester, Harlow & Brentwood.
Serving up tips, tricks, guides and inspiration for your home eye health - we've got you covered, our team have extensive experience dealing with the elderly, housebound & care homes on a daily basis.
Home Eye tests Covering Rayleigh, Chelmsford, Basildon, Southend on sea & Essex Home eye tests eligibility, Please see in the paragraphs below to see if your eligible for a free home eye test funded for by the NHS. otherwise if your not eligible for a free NHS funded
->FIND OUT MORE HERE<-
You may qualify for a free NHS Home eye test if you are unable to visit an optician unaccompanied due to physical or mental disability and are any of the following: aged 60 or over registered blind or partially sighted diagnosed with diabetes or glaucoma considered to
->FIND OUT MORE HERE<-
FREE GLASSES PAID FOR BY NHS IF YOU ARE; You may be entitled to NHS support towards the cost of your glasses if you are: are eligible for an NHS complex lens voucher receive Income Support receive Income-based Jobseeker's Allowance (not Contribution-based) receive Pension Credit Guarantee Credit
->FIND OUT MORE HERE<-
Home Visit Booking & Eye Test Appointment Satisfaction Rate
Home Visit Eye Tests Services Supplied in 2018
Eye Pressure Tests At Home Provided in 2018
STEP 1
Get in touch with us either through our contact forms on our website or via phone on 01268 777729 to get yourself booked in for your eye test.
STEP 2
We will then ring you a few days before your home eye test appointment to give you an exact time for your home visit so you have full confirmation
STEP 3
we come to your home at the time arranged for your free home eye tests & health check. it will usually takes around 40 minutes.
EYE PRESSURE TEST AT HOME
Expert eye care at your workplace
Our clients range from Aviation companies, to large Nursing Care Homes and some small local businesses who are  all striving to receive on site eye care. Most of our clients use our Mobile Opticians service to help visual display stress i.e using computers. To even Drivers who need glasses when driving, which we offer great Driver Eye Care Deals. Lastly we are able to provide safety prescription glasses to businesses that are involved in engineering / construction / medical and all other industry. 
We offer a fully independent on site Mobile Opticians to businesses across Essex to Rayleigh, Southend, Basildon, Chelmsford, Canvey Island, Colchester, Harlow & Brentwood.
The only mobile opticians thats actually mobile! - we've got you covered.
Prescription Safety Glasses & Goggles we provide you with a full on site service which covers every aspect of eye care, on our mobile vision centre we can offer you something no other opticians in the UK can offer! Safety Prescription Glasses Provided With A Full Eye
->FIND OUT MORE HERE<-
Are your employees entitled to free eye tests? If you don't know the law on eye tests for employees, it can be a little confusing. But it's vital you understand your responsibilities as an employer, so use this guide to learn more about the laws on eye
->FIND OUT MORE HERE<-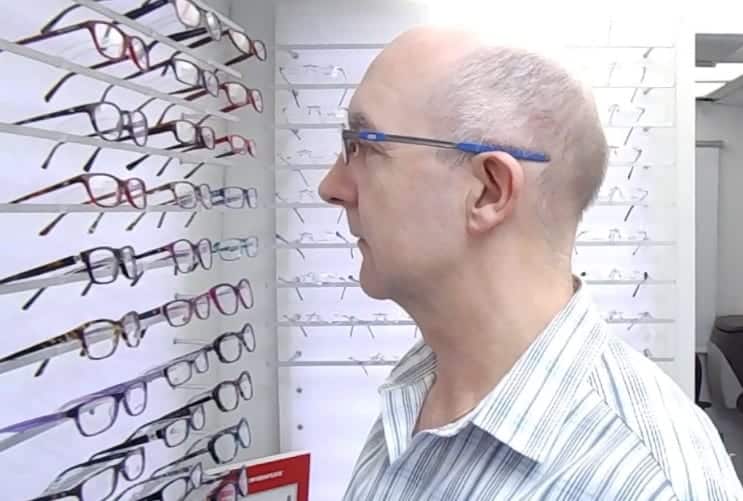 EMPLOYEE EYE TESTS / CORPORATE EYE CARE  Benefits for you and your Employees. The Vision Centre offers you not only great value due to its low running costs, but a flexible approach to modern optics, ensuring a reliable service to companies. By taking advantage of our corporate
->FIND OUT MORE HERE<-
B2B Mobile Eye Care Satisfaction Guaranteed
Safety Prescription Glasses Supplied in 2018
Employee Eye Tests at the Workplace in 2018
EMPLOYEE-EYE-TESTS AT WORK
You are entitled to ask your employer to provide an eye test if you are an employee who habitually uses DSE as a significant part of your normal day to day work. This is a full eye and eyesight test by an optometrist

Your employer will only have to pay for spectacles if the test shows you need special corrective appliances (normally spectacles) that are prescribed for the distance the screen is viewed at.
PRESCRIPTION SAFETY GLASSES
Manufactured in-house using the latests lens technology

Tested and Certified to EN 166

Prescription safety glasses and goggles for the workplace

We offer the widest range of options available.

Irrespective of style or cost, conform to Class 1 optical quality.
DYSLEXIA-EYE-COLOUR EXAM
Do you confuse visually similar words such as cat and cot?

Do you lose your place or miss out lines when reading?

Do you confuse the names of objects, for example table for chair?

IS THE ANSWER IS YES TO ANY OF THE ABOVE; you could be suffering with dyslexia

Contact us today for more help on how we can resolve any problems for you
VISIT US STATIC OPTICIANS eVERY SATURDAY
How do we visit your mobile opticians?
Please book yourself an eye test or appointment before turning up to avoid disappointment
We have our mobile vision centre at our office address on most Saturdays of the year.
is it the same as a normal eye test i would recieve at the opticians?
Yes it is the exact same process we ensure that all legal requirements are met at all times and we use the latest technology to give you professional eye care exam, furthermore we provide a diabetes eye exam giving you a full 100% eye health check.
We are a fully licensed and registered opticians, all of our optometrists are fully qualified and registered with the general optical council with over 40 years experience combined between them.
what glasses do you stock on the mobile opticians unit?
We offer you a full range of all styles of frames from budget to brand. and as well as the vast range of frames, we can even order in any frames/brands/lenses you've already seen if we haven't got them in stock.  
There is also a comprehensive selection of lenses from standard single vision to the very latest ultra-thin, multi-focal design. 
Colour tinting, transitions, and ultra-violet absorbing lenses are also available.
Whatever the Requirement, Templeman Opticians are able to offer the best solution for you.
we travel to you its really that simple, making mobile eye tests easy
Serving up tips, tricks, guides and inspiration for your next outdoor adventure - we've got you covered.
Get in Touch with us today, expert mobile eye care at your home or workplace
AMAZING SAVINGS 33% OFF ALL designer brands GLASSES & SUNGLASSES!
Glazing & Dispensing need new lenses? repair your old glasses TODAY
Glazing Services at our office till most evenings, we have our own dispensing facility which means you can save up to 60% on your old glasses having new lenses fitted
Have an old pair of glasses that needs repairing, replacing or simply just new lenses?
If you have had an eye test elsewhere but were too busy to choose your glasses at the time, then why not give us a call.
Unlike other Opticians, we will gladly Re-glaze your existing eye wear! We have been told by some our customers of how upset they are.  When after paying hundreds of pounds for a brand frame they return a year later to find they cannot have their new prescription in their old frame.With us this isn't the case we understand the costs involved of keep replacing existing spectacles overtime you visit the Opticians.  
Modern lightweight frames
Modern lightweight frames - You can benefit from the use of ultra-thin lightweight lenses, reducing the weight of the spectacles and also reducing the thickness of the lenses.
Transitions photochromic lenses
You can benefit from combining standard spectacles with sunglasses in one pair using transitions photochromic lenses. when outdoors the darkness of the tint on the lenses will adjust automatically to the ambient light intensity.
Modern progressive power lenses
Modern progressive power lenses (varifocal) bringing the benefits of being able to see clearly at all distances with one pair of spectacles, but without the need for bifocal lines.
Glazing & Dispensing Quote Form
We will beat any quote! If you have a valid prescription, or we are able to find out your current prescription from your current glasses using our new state of that art Lens Analyser.
Glazing & Dispensing Services
Dispensing All dispensing and glazing is done in-house using the latest state-of-art machines we can guarantee precise; quality results every time.  High trained staff are always on hand to give you advice on those difficult prescriptions, ensuring that the lenses you ordered will always exceed our patient's expectations.
meet our mobile eye care team
Get your mobile eye test on 01268 777729 today
home eye care patient satisfaction 100% guaranteed
© All rights reserved templeman opticians 2018 - Design by Nick Templeman