Call us on 01268 77 77 29

Home Eye Tests 
Employee Eye Tests 
Home Visit Opticians
BOOK YOUR HOME EYE TEST HERE TODAY
Please fill out the form and we will get back to you shortly. FOR MORE INFORMATION ABOUT BOOKING AN MOBILE EYE TEST OR SIMPLY JUST REQUESTING INFORMATION ABOUT OUR EMPLOYEE EYE CARE SERVICES.
We offer a fully independent on site Mobile Opticians to businesses across Essex to Rayleigh, Southend, Basildon, Chelmsford, Canvey Island, Colchester, Harlow & Brentwood.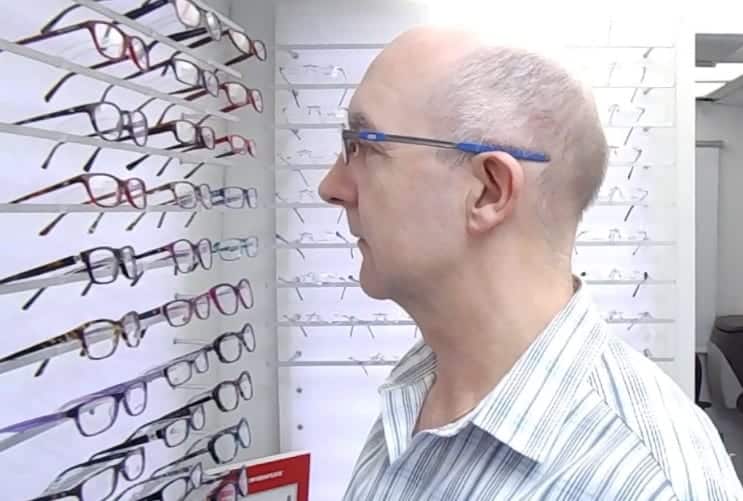 EMPLOYEE EYE TESTS / CORPORATE EYE CARE  Benefits for you and your Employees. The Vision Centre offers you not only great value due to its low running costs, but a flexible approach to modern optics, ensuring a reliable service to companies. By taking advantage of our corporate
->FIND OUT MORE HERE<-
The only Mobile Opticians covering Essex Our expert fully independent mobile opticians is the culmination of over 5 years' research and development and has been created as a centre of excellence, comprising a service of innovation and outstanding quality. The main objective of having such an establishment is
->FIND OUT MORE HERE<-
Are your employees entitled to free eye tests? If you don't know the law on eye tests for employees, it can be a little confusing. But it's vital you understand your responsibilities as an employer, so use this guide to learn more about the laws on eye
->FIND OUT MORE HERE<-
Friendly Faces You'll See For Your Mobile Eye Test
The Team At Templeman Opticians
Providing Home Eye Tests & Home Eye Care across Essex to Rayleigh, Southend, Basildon, Chelmsford, Canvey Island, Colchester, Harlow & Brentwood.
How home eye tests work, it's really simple. We travel to an individual's home, residential and nursing homes, covering the whole of Essex with outstanding home eye tests. 4 Simple Steps on how to book your free home eye test 1 Request a home eye test visit from Templeman Opticians
->FIND OUT MORE HERE<-
You may qualify for a free NHS Home eye test if you are unable to visit an optician unaccompanied due to physical or mental disability and are any of the following: aged 60 or over registered blind or partially sighted diagnosed with diabetes or glaucoma considered to
->FIND OUT MORE HERE<-
FREE GLASSES PAID FOR BY NHS IF YOU ARE; You may be entitled to NHS support towards the cost of your glasses if you are: are eligible for an NHS complex lens voucher receive Income Support receive Income-based Jobseeker's Allowance (not Contribution-based) receive Pension Credit Guarantee Credit
->FIND OUT MORE HERE<-
Expert Eye Care That Comes To You!
Our clients range from Aviation companies, to large Nursing Care Homes and some small local businesses who are  all striving to receive on site eye care. Most of our clients use our Mobile Opticians service to help visual display stress i.e using computers. To even Drivers who need glasses when driving, which we offer great Driver Eye Care Deals. Lastly we are able to provide safety prescription glasses to businesses that are involved in engineering / construction / medical and all other industry. 
We offer a full Home Visit Opticians Service across Essex to Rayleigh, Southend, Basildon, Chelmsford, Canvey Island, Colchester, Harlow & Brentwood.
NURSING CARE HOMES OUR PROMISE TO YOU At Templeman Opticians we want to make the delivery of eye-care to care home residents as simple as possible for the staff, too. We are able to provide you our personal and one to one services, we give you expert
->FIND OUT MORE HERE<-
Eye Care Tips for the Elderly Problems with eyesight can occur at any age, but chances of acquiring vision disorders are more common in seniors. This possibility significantly increases for a person after the age of 65, which is why it is important to be informed and
->FIND OUT MORE HERE<-
A Home Visit Opticians that comes to your place of comfort. please call us on 01268 777729 to book your home visit opticians or to even discuss any questions you may have we are here to help. Templeman Opticians proudly covers the surrounding areas of Essex with
->FIND OUT MORE HERE<-
Our commitment to provide a top home visit service shows through some of our existing customers which have been with us for over 20 years!
Our aims are simple:
Put you the patient first.
Provide you care and customer service that is second to none.
Treat our patients as we would our own family members to be treated.
Stay true to our word and give you honest advice.
Provide a personal, friendly, ethical and efficient service.
Our mission is to educate and inform you on the importance of eye care for optimal health
About us Our company has been established since 1966 and has served many happy customers ranging from toddlers to old age pensioners. 
We are a Family run opticians who pride ourselves on our high level of professional patient care, reliability and as a result have earned an excellent reputation within Essex.
Need our home eye care?
Please call us on: 01268 777729
We would love to see how we can help you solve your eye sight or any problems that you may be having. 
Amazing Customers reviews
5 STAR ⭐⭐⭐⭐⭐ Rating from the only completely mobile opticians in the UK!
contact templeman Opticians Rayleigh
home eye test Enquiry Form
© All rights reserved templeman opticians - June 2018